The Black Friday Death Count rang in this year at 9 deaths and 102 injuries related to holiday shopping. To paraphrase Carl Honore in his book In Praise of Slowness, this is representative of a deadly  "cult of speed" and excess. We live in a world of overwhelming choices—most of them cheap (in the cultural sense), most of them also expensive (in the debt-causing/life-taking sense). The holidays have become something to "survive"… quite literally.
Because of this, many, out of protest, will choose not to participate in holiday shopping (or festivities) at all. But I'm not sure this is the answer to the growing nightmare of impulse consumerism. As someone who cares about purchasing products ethically and responsibly, I feel that simply removing myself from the economy of the holiday season is a bit like not voting in a political election. If all conscious consumers stopped consuming, we might as well just hand the metaphorical pen over to the Walmarts and Best Buys of the world to re-write the narrative of this season into a cheapened mindless stampede to the finish line, while small businesses and entrepreneurs suffer because they can't compete with the door-busters.
Gift-giving is a long-standing tradition around this time of year (think frankincense + myrrh). When done with care, it can mark an occasion with a little bit of magic, and can give those you love a feeling of having been thought of. When done responsibly, gift-giving can help sustain the companies that are trying to make a difference in the world and change the course of our fast-paced race to nowhere.
Today I want to give you a little story tour around Etsy, one of my absolute favorite places to shop. I've carefully selected a handful of shops to feature, some that have a huge following, and some that are just getting started. All of the shops and/or products that I chose to spotlight here have a few things in common. They are owned by hard-working individuals that have chosen not to cut corners. When possible, the products are made of ethically-sourced, sustainable, and high-quality materials. I've chosen products that add value, not clutter; everything here will eventually disappear or get used up, making them perfect gifts for a minimalist to give. And of course, I looked for products with good stories behind them because, in the end, this season is not about stuff– it's about stories, the stories that inspire us and the stories that change the world.
But before I get started with my tour, let me say this: don't let anyone tell you that you need to buy ANYTHING in order to celebrate and have a beautiful holiday. This is simply a guide for those who DO want to purchase gifts, and would like some recommendations for ethically sourced, minimalist gifts. And even then, there are so many ways to give simple, meaningful gifts. This little Etsy tour is just one of them. If you have the time and energy to make your own gifts or to stroll through local shops in your neighborhood, then go for it! If, however, you'd like to spend less time shopping or making things and more time drinking fair trade hot cocoa in your pajamas, while also casting your vote for a better world, then Etsy might be a good choice for you this year.
This post contains affiliate links, which means that if you purchase something after clicking on one of the links or images, I will get a small commission (at no extra charge to you). This helps me to keep doing what I love (writing stories for you) while staying home with my kiddos and enjoying each moment I have with them. I am very cognizant about using such links responsibly and ethically, and I am happy to shed light on awesome companies like Etsy and the shops they promote. See more about my marketing philosophy and why I chose to spotlight Etsy here.
I'd also like to note that the stories I'm sharing include paraphrases based on conversations with the shop owners and biographical information provided on the shop sites. You might call the stories themselves a collaborative effort between the shop owner and myself, since the wording is not entirely my own.
---
SOAPS + CANDLES
---
Meet Janine, owner of Allsorts of Soaps + InCandleEssence in Camden, Australia.
Janine suffered for 6 years from joint and muscle pain, arthritis, asthma, and overall tiredness, before developing a skin condition which made any it extremely uncomfortable and irritating to be exposed to any source of heat, light, or touch (such as sunlight or even gentle breeze). She was forced to spend her days indoors, and eventually developed a painful and apparently untreatable rash.
Out of a necessity to recover her own personal health,
Janine researched the effects of the ingredients in products she used on a daily basis, and started making her own soaps out of high-quality, ethically-sourced ingredients. She fell in love with the entire creation process, and soon began selling the soaps. Her skin condition improved and, and although she has yet to see a complete recovery, the lifestyle change has drastically improved her quality of life.

Out of a desire to do some good in the world and give added value to her work, Janine donates 10% of her sales from Allsorts of Soaps to Compassion Australia's Child Survival Program.
She also sells ethically-sourced, all-natural handmade candles in her shop InCandleEssence.
Janine has 5 children, 6 grandchildren, and 7 sponsor children. She enjoys art, music, poetry, drama, singing and dancing in her kitchen, and she loves good literature.
---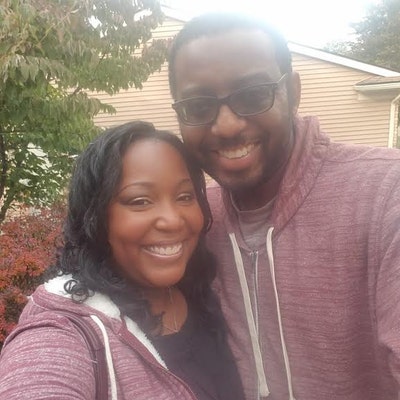 This is Camilla + Gerald. They run Green Olive Soaps out of Troy, Michigan, USA
Along with being the proud creator of beautiful soaps, Camilla is a wife, a mom, and an engineer. She got into the soap-making business after her children were diagnosed with eczema and she was unable to find soaps that she could use on them without causing breakouts. She did some research and made a batch of unscented Oatmeal, Milk, and Honey soap for her son. His skin loved it… and she had a new addiction: soap making!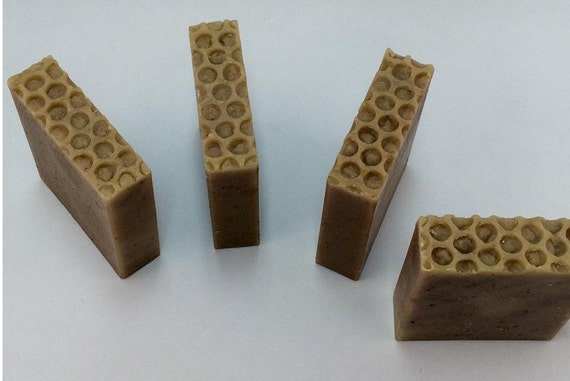 Camilla started out by participating in craft shows and local farmer's markets. People loved the product, and so she decided to bring her business to Etsy. Camilla and Gerald, who have been married for 20 years, work as a team to run the business. She does all the soap making, designing, procurement, marketing, and book-keeping. Gerald manages the packaging and shipping.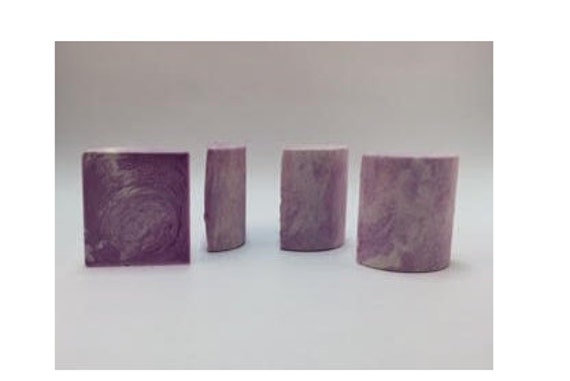 The products are never tested on animals. They are are palm oil, paraben, tallow, lard, and phthalate free. They use fair trade coconut oil and shea butter, and they purchase their extra virgin olive oil locally in order to support small businesses.
Every year around this time Camilla and her family visit a Christmas store and everyone gets to choose their own special ornament. They all vote on the best one and it becomes the "Ornament of the Year." Ever since Camilla's daughter turned four, she has taken this tradition very seriously and has become extremely selective of which ornament she picks.
---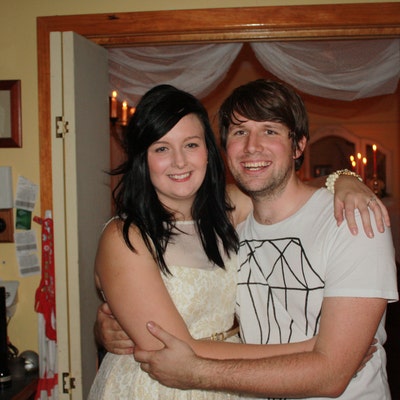 Here we have Jodie (pictured with her husband, Ross), founder of Kiss + Co, currently located

in Melbourne, Australia.
Jodie has always been the creative type, but somewhere along the way she found herself unhappy and stuck in a job that she hated. So she decided to quit her job, get a puppy, and start a candle company!
A typical day in the life of Jodie looks like this: After taking care of her
morning "puppy duties" for her beautiful Golden Retriever, Luna, Jodie looks through the morning's orders and pours the candles. Once they are poured, she spends some time brainstorming new ideas and products, and pouring additional candles for the various markets she sells at.
Jodie's favorite holiday tradition from her childhood is making massive amounts of gingerbread cookies (or "biscuits" as they call them on the other side of the ocean). Each person would have a job: rolling, stamping, baking, and icing. She even sent me a picture of the final product (right). Aren't they beautiful?
---
GOURMET FOODS + DRINKS
---
Pictured here is Dawn + Michael the farmers and entrepreneurs behind Boondock Enterprises, located in Swatara, Minnesota, USA.
Dawn + Michael believe in keeping things simple, basic, and
most importantly: honest. Michael is retired from the Air Force, and Dawn taught 1st and 2nd grade for over 20 years. After retiring from the military, they purchased the farm Dawn was born and raised on, and with a lot of hard work, faith, and prayer, they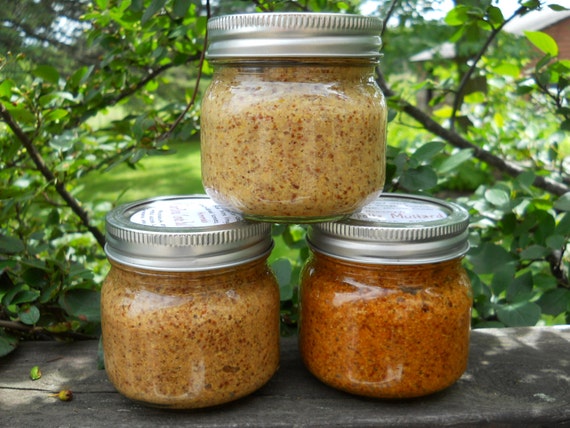 found their passion.
At first, they started out simply growing vegetables for their local farmer's market and that expanded into making homemade jams and jellies, herbal products and crafts. In the last couple of years they have also made over 15 flavors of coarse ground artisan mustard.
Boondock Enterprises was the answer to a growing demand for good, fresh foods, grown without chemicals and pesticides. All of the fruits, be
rries, and herbs that go into their products are grown right on the farm.
What I love most about this shop is that the owners are personally involved in every step of production. They till the soil, plant the crop, weed the gardens, and harvest the bounty. Their goal is to always provide a product that they would proudly serve on their own table.
Dawn + Michael have a large family of many generations and they all get together for the holidays. Dawn's nieces and nephews (now grown with families of their own) come to their home with empty jars hoping for a refill of their favorite yummy jam… and Dawn knows each one of their favorites!
---
This is Heather, founder of Cocoa and Honey, located in the foggy harbour city of Halifax, Nova Scotia, Canada.
Heath
er started Cocoa and Honey in 2011 out of a desire to introduce more ethical options for chocolate lovers. Heather is inspired by the wealth of flavors found in NovaScotia.
Ingredients for all of her confections are carefully chosen from organic and fair trade sources. No preservatives or artificial flavors are ever used. Everything is made fresh and often.
Cocoa and Honey firmly believes that merging fair trade, organic chocolate + cane sugar with local ingredient creates the highest quality and most flavorful chocolates. The shop sources currants, berries, chili peppers, herbs, coffee, and liqueurs locally.
Heather proudly upholds the French traditions in chocolate making and the artisan mentality; all chocolates are carefully handmade in small batches.
---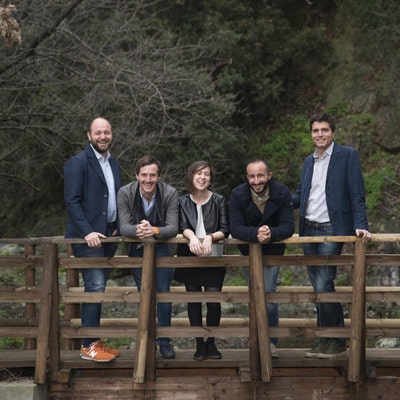 Meet Pietro Guerrera, Francesco Pelosi, Francesca Marchini, Felippo Lubrano, + Nicholas Figoli, the team at Eattiamo, in New York, USA.
From conception to execution, this shop has Slow Food written all over it. I love the concept. The entire team went to high school together in Cinque Terre, Italy. After years working abroad for different companies, the friends decided to return to their beloved homeland to figure out a way to help local artisans share their authentic products.
Eattiamo brings real, handcrafted, high quality Italian food,made with just a few simple ingredients, from these small producers in Italy to the USA, sustaining these artisans' traditions and culinary heritage.
---
CREATIVE MATERIALS FOR THE KIDS
---
Lisa owns the shop Sassy Girl Scents, currently located in Las Vegas, Navada, USA.
Lisa is a mother to 3 children: Ava (5), Dalila (3) and Vito (14 months). She started creating her own products after Ava was born. Having a child made her think more about the products she used and the ingredients that went into them. Lisa decided to change the food she ate and the products she used, adopting a more natural and healthy lifestyle.
Constantly inspired by her "sassy" girls, Lisa makes a variety of sustainable and natural household goods, but she also does some awesome crafty kids' stuff, like play dough. Lisa aims to produce the least amount of waste possible by recycling, repurposing and purchasing items that are sustainable. She runs her Etsy shop mostly at night and on her off days, while also working full time.
One of Lisa's favorite holiday traditions is attending a local tree lighting ceremony.
---
Melissa makes Simply Natural Soaps + Sundries in Chester, Massachusetts, USA
Eight months after birth to her first daughter, Melissa was diagnosed with Multiple Sclerosis.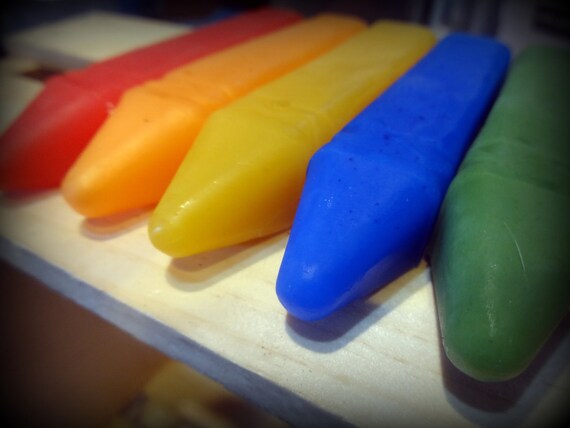 She began to research the ways in which environmental pollutants can stress our bodies and contribute to various illnesses. Out of a desire to create a safe and natural environment for herself and her daughter, Melissa began creating handcrafted products for the house and body that exclude conventional, harmful ingredients.
While her shop has a variety of awesome goods, I particularly love these bath crayons (pictured to the right). Any toddler I know (including my own) would have a blast with these!
---
TREATS FOR OUR FURRY FRIENDS
---
Here we have Po, the inspiration for the shop Po's Bag of Bones Bakery (founded by Lauren Feldmann), w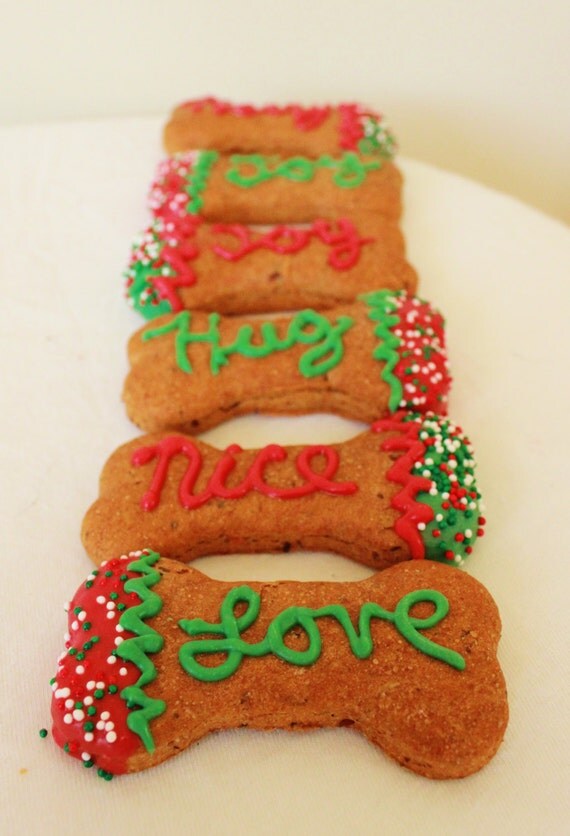 hich is located in New York, USA.
During Lauren's sophomore year of college, she walked into North Shore Animal League, and found the love of her life, Po.
After thirteen years later, Lauren's marriage, the addition of two new furry brothers, and one human one, Po fell ill. Within days, Po lost a battle with liver cancer. Lauren was crushed: "She was my heart."
Even though it was too late for Po, Lauren knew that there was still time for a change for her two other pugs, Miggles and Otis. She began to res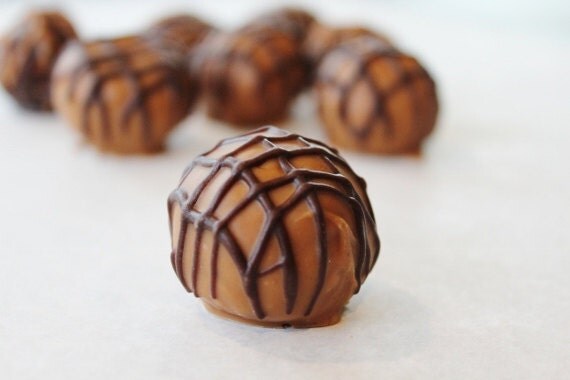 earch the cause of liver cancer in animals and was devastated to find out that the main cause was actually the food that she was feeding her. Since that discovery, Lauren has been baking for her dogs and feeding them natural food, free of cancer causing toxins, which eventually led to the creation of this shop.
In memory of Po, 5% of all sales are donated to the ASPCA.
A holiday tradition that Lauren looks forward to every year is going to her childhood friend's home for a cookie trade party. All of the kids come, and they trade recipes while chowing down on yummy [human] cookies.
---
…AND, OF COURSE, WE CAN'T FORGET OUR OTHER FURRY FRIENDS…
---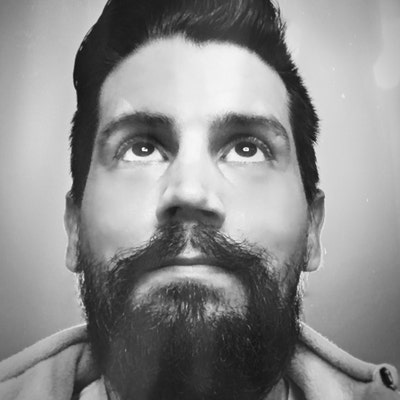 This bearded man is Rob, owner of Beardelicious, which is run out of his "office"/dining room in Swindon Village, England.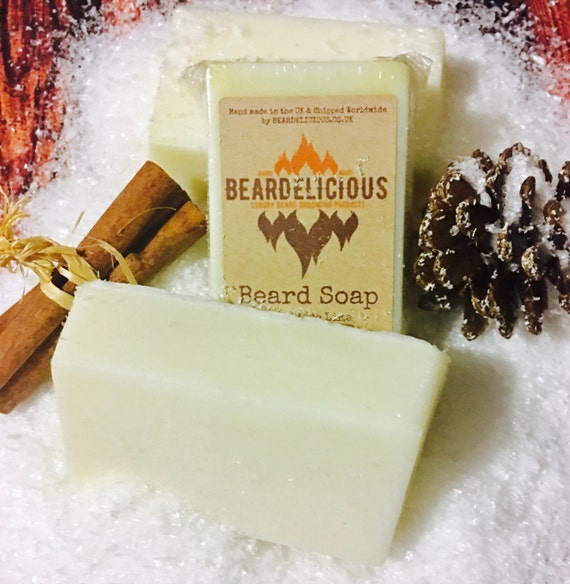 A Freelance Designer by trade, Rob enjoys working on a number of home-based, hand-made ventures including his own beard grooming products.
Rob is a family man with a wonderful wife, Joann, and 4 children.
Joann manages all of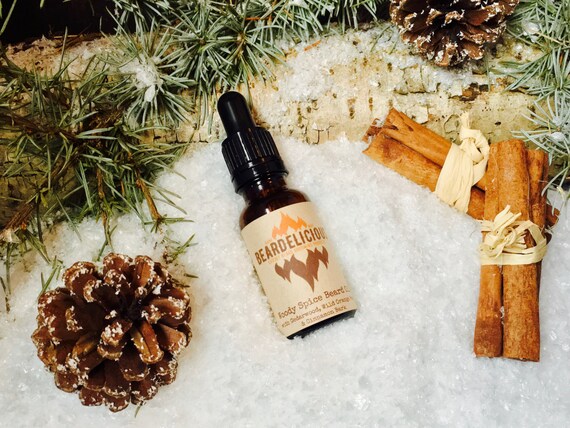 the tedious stuff like accounts and tax returns. She also helps Rob continue to come up with great ideas for the shop and keeps him on his toes.  They work hard, but they enjoy the work immensely, and their passion is reflected across the board from their customer service to the quality of the products.
Rob and his family love to use and promote essential oils for every day use to help improve health and well-being. Beardelicious products are made from organic and fair trade ingredients and Rob puts every effort
into using sustainable packaging and materials.
Fun fact: This Christmas, Rob is getting involved in a "National Christmas Jumper Day" campaign to benefit of "Save the Children" in the UK. He'll be donning a festive woolly "jumper," wrapping his whole body in tinsel and lights, wearing huge Elf slippers, and decorating his beard with snow, glitter, and cute, tiny wrapped gifts and jingle bells!
For everyone on my side of the ocean who is picturing Rob in a "jumper" like this…
….in the UK, it actually just means what we in over here would call a "sweater"… I know, kind of disappointing.
---
CARDS + GIFT CARDS
---
If you can't decide, or just want to keep things super simple, there's always the Etsy Gift Card. But to add a personal touch to a very practical gift, you can give your gift cards in one of these beautiful handmade cards…
---
Meet May, founder of BOXOX in Tel Aviv, Israel.
After many years working in a technical field, May decided, 3 years ago, to follow her dream and open her own Etsy shop. She prides herself in creating cards and stationary that help people to "pay love forward." She puts love into each item she creates, and that love is felt by all who receive one of her beautiful handmade cards.
---
I hope you enjoyed the tour! I have to say, I really had fun researching and writing this post. I made a lot of friends along the way, and I hope you feel like you have as well.
There are also some great ideas on Etsy's Editor's Picks page, including many "disappearing gifts," particularly in the following categories: The art of confections, Make a spa-like retreat + Gifts for foodies.
I wish you all a beautiful holiday of story-telling and story-making.